Let time stand still by letting us preserve your flowers into a timeless keepsake
I design timeless treasures that allows time to stand still for a special memory you want to keep alive forever. Every piece is custom-made with love all the way from Bucks County, Pennsylvania.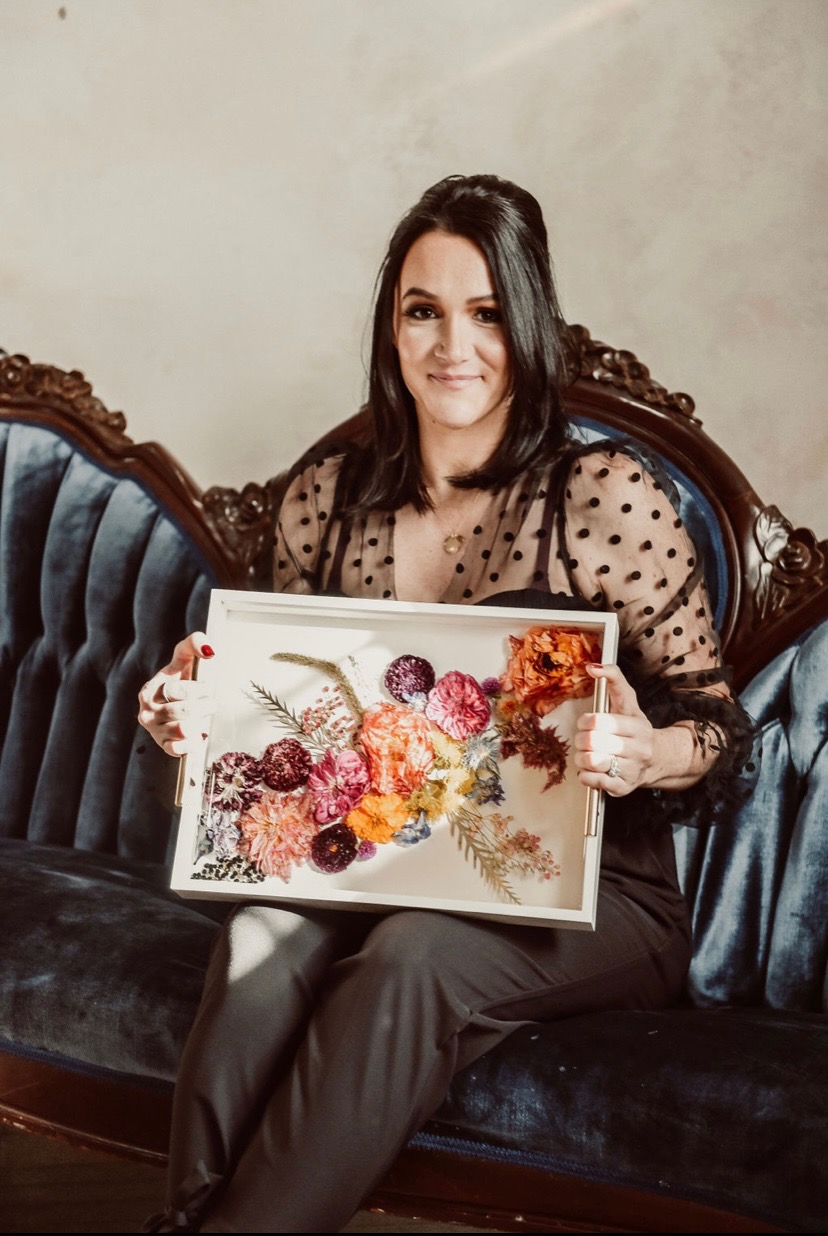 FROM FRESH TO FOREVER!
 Everything we do is about you. From the moment we receive your flowers to the final product, we strive to make your vision exactly what you want. Flowers are always a part of life's biggest events, so why not keep them forever? Let's chat and create magic!
View my prices
I had a mixture of my bridal bouquet and bridesmaids bouquets remade to be preserved and I could not be more excited with how it turned out. It is simply beautiful and I am beyond thankful to have a friend who can take a memory like this and make it last a lifetime. Botanical Bloom has far exceeded my expectations and I look forward to Erica making more lasting memories for us to display in the future
I will recommend Erica for all of my friends and family who are getting married in the future. She truly is so talented and I am so happy I found her to preserve my wedding bouquet.
Beyond beautiful and a memory that is preserved forever. Erica made my vision come to life and designed it so perfectly
Totally obsessed with my piece from my wedding that was preserved so perfectly. I can't stop staring at it
Erica was able to preserve some flowers from my grandfather's. It truly is a work of art and something that I will cherish and carry with me forever. Erica is so talented.